Professional web designing (not just throwing up a website) refers to creating a website with excellent customer experience in mind, and an easy to use format that loads quickly across all devices. Additionally the best web designs should be converting leads, sales, or any primary call to action which has been defined by the business. In order to be unique and to make your web design stand out in Los Angeles, here are some steps to consider.
Target Audience
While designing your website keep in mind the target audience that you would like to attract. Some web designs may be suitable for a certain age group and not to others. For instance, if you are targeting the youth, then incorporating the features that the youth love the most will be appropriate. A web design that targets a specific set of people will be able to bring higher traffic to your website. Before starting any form of business, set appropriate objectives and goals to be achieved. these goals will help you design your website accordingly and aid in achieving those set goals. Remember if you are targeting everybody, you might end up communicating with nobody. Be precise and focused to be successful.
Brand Colors For Your Web Design

While designing a website it is important to keep in mind which parts of your website will have what color. A plain website will look boring and monotonous to your traffic and using loud and conspicuous colors will make your website look shady and overly loud. It is advised to retain a neutral ground in terms of the colors of your site. Here are some tips on how to get the right brand colors. For a perfect inspiring website that will capture the attention of the audience, at first sight, a combination of three colors will be the best, that is, a color for your background, a dominant color as your brand color and finally a color to create a theme on the dominant color. You should not randomly choose a dominant color, you need to know what the meaning behind that color is and how will it influence your clients. For instance, blue color, represents trust, peace stability, calmness, and security, similarly, all the colors have certain meanings associated with them. With that in mind, you can choose the colors accordingly.
Working With A Web Design Company In California
It may be worth considering working with a web design company. California can be quite competitive and such a company can help create the perfect website that checks all the boxes. If you want your website to have the best web design California, then you have to choose the best company amongst the many California web design companies. Thought Media, which happens to be ranked among the best California web designers, will guide you in understanding and choosing the best colors for your website and will support you until you get what you really want. It is a company that will hold your hand whether it is your first time or not. A client's satisfaction is their number one salary, and this is why their wings have spread in every corner of California and have even made it into the web designers Los Angeles market. With their undying efforts and never-ending hard work, they have managed to overcome all the challenges and the high competition.
Have An Optimized Website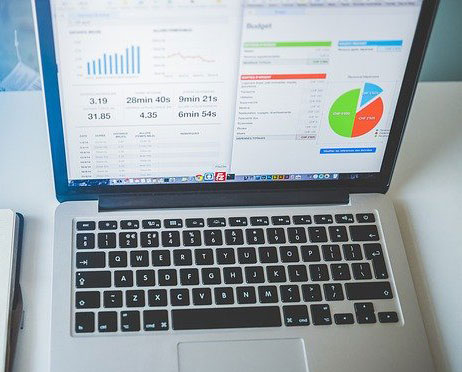 Having an easily accessible website is crucial for your business. You should be able to reach a wider audience via your website. To do so create a website that even a mobile phone user can access.
Integrate web design with social media.
You will need to market your website to friends and followers on social media. How are you going to do that without sharing? You do not know how to integrate? Don't panic, TM the best web design company Los Angeles, has got you covered.  Web design Los Angeles services may be viewed as a way of making money without giving the client much-needed attention and time, but here at TM, a satisfied client is our first salary.
Visitor experience is key
The visitor is the sole reason you want your website to be at its best. Consider every visitor as important as yourself. This is achievable by posting content information and quality videos so that you can keep the traffic flowing into your website. Who knows, some of them might be interested in whatever it is that your website is all about.
Make use of website tools and third-party tools.
As a starter, you may be confused about what exactly these tools are. The highly professional and experienced customer support team at TM will guide and introduce you to these tools. They try to make Los Angeles web design reputable and satisfying to the clients.  TM will help you analyse the website data and provide you with results. TM is always on toes to get new tools in the market and how they can be useful to the clients.
Effects On Los Angeles Businesses
An impressed visitor on your website is likely to not only become a customer, but refer your website to friends/colleagues, and this is going to further increase traffic to your website. If you need help, consider contacting TM for the best services and friendliest team in town. 1 (800) 916 3864.