For many people the silver lining of the Covid-19 outbreak seems to be the ability to work remotely or work from home. A long time goal for many employees, the ability to work remotely is the pinnacle of a happy work-life balance. Technology professionals including website developers have lead the way with the ability to work remotely. Businesses too are seeing both the health and financial benefits of the new normal of working remotely. Fewer employees in the office decreases business overhead. Large population areas such as New York and Toronto have seen huge spikes in this work-from-home trend, which might not even be a trend based on how things are going. Toronto web developers have shifted even more to working remotely for companies, handling all aspects of website design just as (if not more) efficiently.
Hire Remote Web Developers
A successful website is non-negotiable in this current coronavirus economic climate. Nearly entire populations have turned to ecommerce along with a wide variety of online applications to live their life safely and practice the recommended physical distancing. Websites have become everyone's lifeline to living a somewhat normal daily life and remote web developers are the ones who have kept it functioning seamlessly.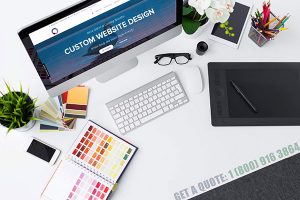 Keeping Your Website Design Current
A remote web developer keeps your website up to date and functioning at peak performance. The two main benefits of having a remote team managing your website is that it ensures your website is search engine optimized, Google compliant and that consumers can easily purchase what you're selling. Google compliance means that your website is more likely to show highly in the search engine results listings which gets you more view. A well-functioning website allows consumers to make purchases quickly and with ease.
If you're looking for a remote team of professionals to help maintain your website reach out to the staff at Thought Media who will get your website running at peak efficiency.